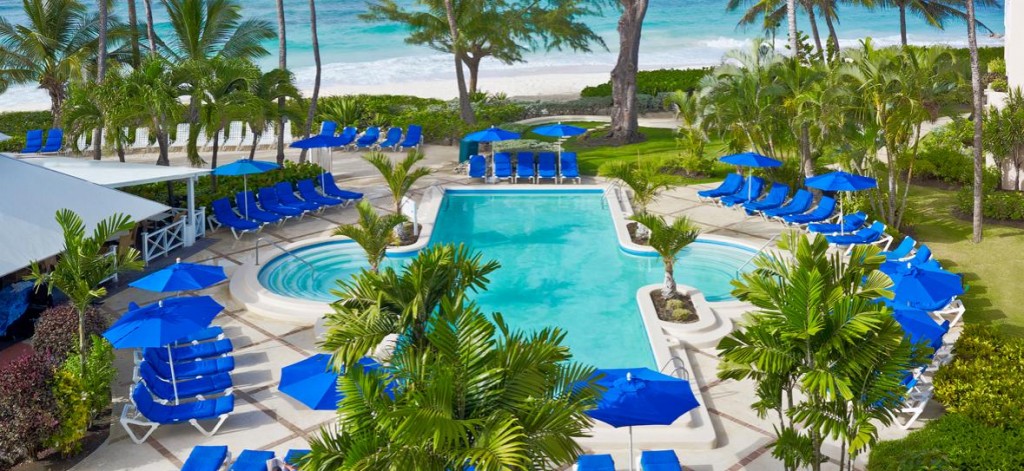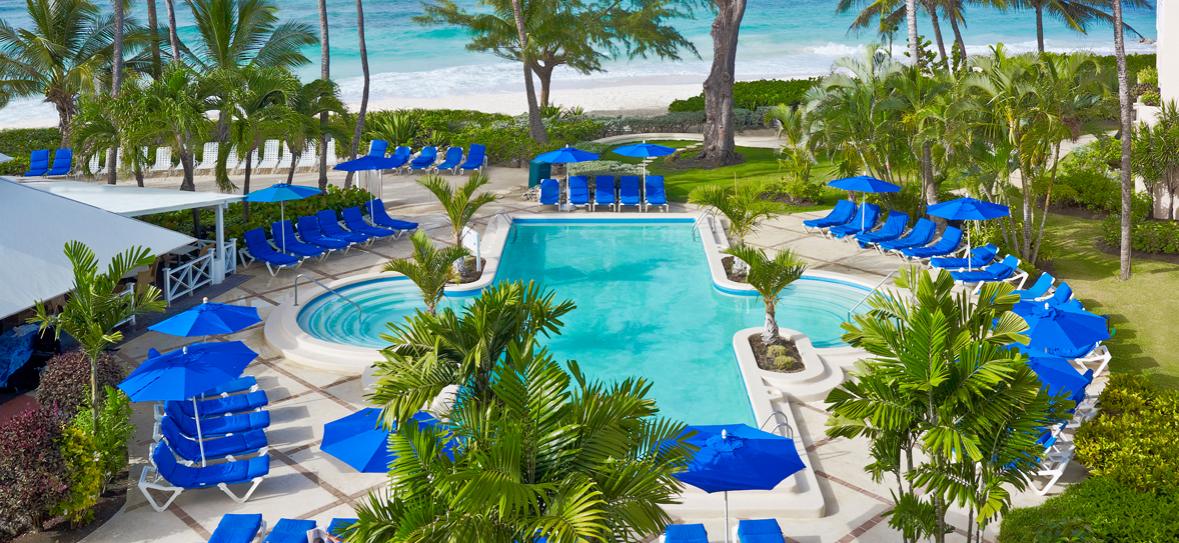 Updated: July 31, 2017
Turtle Beach is a premium all-inclusive, all-suite resort on the South coast of Barbados. The luxury hotel is named for its location on a stunning 1500-foot stretch of white sand beach where sea turtles return to lay their eggs year after year.
Combining contemporary design, a lively, family-friendly atmosphere and 161 junior and one-bedroom suites, Turtle Beach is an ideal Barbados destination for couples, kids, weddings and group retreats.
Below is a summation of hundreds of user reviews on The Club Barbados.  Updated through October 2016.
Most frequent positive reviews about Turtle Beach Resort
The Staff are very friendly, efficient and professional.  They strive to make your stay enjoyable.  Nothing is to much trouble.
The Food is good, of a high quality with plenty of variety.  There are three restaurants to choose from, a  Buffet with a different theme every night, an A La Carte, and a Zagat rated authentic Italian restaurant, (Asiago's).  Menus are put out in advance for the A La Carte restaurant to make choosing easier.
The Suites are spacious, clean, nice décor, and the beds are comfortable.
The Flying Kids Club and Staff are awesome.  Great activities are offered, tennis, air hockey, arts and crafts,  making smoothies, treasure hunts, football games, and much more.  The kids have the time of their life, they do not want to leave.
Pools are lovely with plenty of sun beds available.
Complimentary non-motorized water sports are available.  Captain Sam and his team on the beach are fantastic.  They are always on hand to assist and to make sure you are safe.
Beverages, fruit and ice lollies are brought around by the friendly staff.
Plenty of sun beds on the beach.
Able to visit sister resorts experiencing  their unique differences that characterize each property.
Entertainment is good and varied.
Gym is air conditioned and well equipped.
Easily wheelchair accessible.
Five minute walk to St. Lawrence Gap where all the bars, cafes and restaurants are.
Located close to airport which makes it a short trip to the resort.
Most frequent negative reviews about Turtle Beach Resort
The ocean is rough.  Expect to see red flags on occasion due to the choppy waters.  Most of the time the water will not be calm.
May not be able to do water sports everyday due to the rough water.
If you require flat seas and no wind, this is not the resort for you.  We recommend you try a resort on the west coast like Crystal Cove or Waves.
Excess of seaweed at times.  The staff work regularly to keep the beach clean.
Birds flying around the dining area are a nuisance.
If you lose your towel card you are charged $30.00 U.S.
Mini refrigerators are not stocked. You will have to pay extra if you want soda and water in your room.
If you are with kids you cannot use the Italian Restaurant.
Wi-Fi in the room is a bit slow.  It is good on the beach and by the pools.
If you book within the range of school holidays,  and,  you are traveling as a couple,  be aware you may run into family groups and lots of children.  If this is not for you, you may want to stay at a different time,  or,  at a different resort.
Other Considerations
A destination wedding  or honeymoon can be planned at the Turtle Beach Resort.  A wedding package is available.
Even though the water can be rough at times it makes body boarding and surfing lots of fun.
The kids can go to movie night and have dinner in the kids club while the adults  go to the adult only restaurant (Asiago's) and enjoy dinner.
At Turtle Beach Resort there is something to keep everyone happy. Body boarding, the pool, table tennis, the gym, tennis, the kids club, and the internet café to name a few.
The staff are kind, caring , efficient and professional, some say,  " the Gem of the hotel",  helping to contribute to the relaxed and amazing friendly atmosphere of Turtle Beach Resort.
Sister Hotels in Barbados: Turtle Beach guests can enjoy full exchange dining at the sister resorts, (Crystal Cove and Waves), for lunch and dinner. Reservations are required. Transportation is not included. A Taste of Elegance Voucher can be purchased if guests have an interest in having lunch or dinner at the non-inclusive hotels within the Elegant Hotels Group, (Colony Club and Tamarind Hotel). The House does not let guests from the other hotels within the Elegant Hotels Group dine at their restaurants.
How Does Turtle Beach Resort Define All Inclusive
All meals, snacks, and drinks, including soda and alcoholic beverages at the three onsite restaurants and bars.
Drinks served while you relax on the beach by the Beach Ambassador.
Complimentary water sports including windsurfing, boogie boarding and kayaking.
Flying Fish Kids Club with scheduled activities for children between ages 3-12.
Two lit Tennis Courts.
Air-conditioned Fitness Center open 24 hours a day offering a variety of cardio equipment and weights.
Every evening entertainment is offered at one of the three different restaurants.
Ability to visit sister resort and enjoy their amenities, The Crystal Cove Hotel.
Other Options Available For An Additional Fee
Private Dinner on the beach or in the gardens.
Champagne and Fine Wines.
Spa Treatments.
Tours and Excursions.
Golfers can choose from among some of the best championship courses in Barbados.
Restaurants at Turtle Beach Resort
There are 3 onsite Restaurants and 3 bars at the Turtle Beach Resort.  All three restaurants are non-smoking.  Reservations are required for all a la carte dining in all three of the restaurants.
Chelonia Restaurant
A lively open-air restaurant serving International Cuisine and has extended courtyard seating.
Breakfast is a buffet, including eggs made-to-order, a waffle station, cereals, juices, smoothies, an assortment of breads and muffins, and the traditional hot dishes.
Dinner is a themed buffet that changes daily offering the chef's finest creations, or, you can choose to dine, a la carte.
Breakfast Daily:  7:30AM-10:30AM.
Dinner Daily:  7:00PM-9:30PM.
Attire:  Casual resort, swim wear must be covered and dry.  No bare feet.
Reservations:  Not required for the buffet.
Reservations:  Required for a la carte dining.
The Water Front Restaurant
Has ocean views and a nautical décor .  Seating is in the restaurant lounge and outdoors.
The cuisine is casual dining and offers an all day snack menu featuring deli sandwiches, burgers and pizza.
Lunch:  12:30PM-3:30PM.
Dinner:  7:00PM-9:30PM.  Every Saturday Night there is a BBQ Buffet.
Attire:  Relaxed by day and casual by night.
Reservations:  Required for a la carte dining only.
Asiago's
A Zagat rated authentic Italian restaurant.  Children must be at least 12 years of age to eat at Asiago's
Dinner:  Opened on selected evenings and changed weekly.
Reservations:  Required.
Attire:  Semi-Formal, full length dress pants for men and shoes required.
Bars at Turtle Beach Resort
The Waterfront Bar
Chelonia Bar
Asiago's Bar
The Beach Ambassador will serve you drinks while you relax on the beach.  Children can enjoy fruit, popsicles, and other delicious snacks offered during the day.
Kid's Club:
11:00AM-light snack.
5:30PM-Early supper is served, usually a mini buffet with favorite items from the kids menu.
Turtle Beach Resort Photos
Pool Photos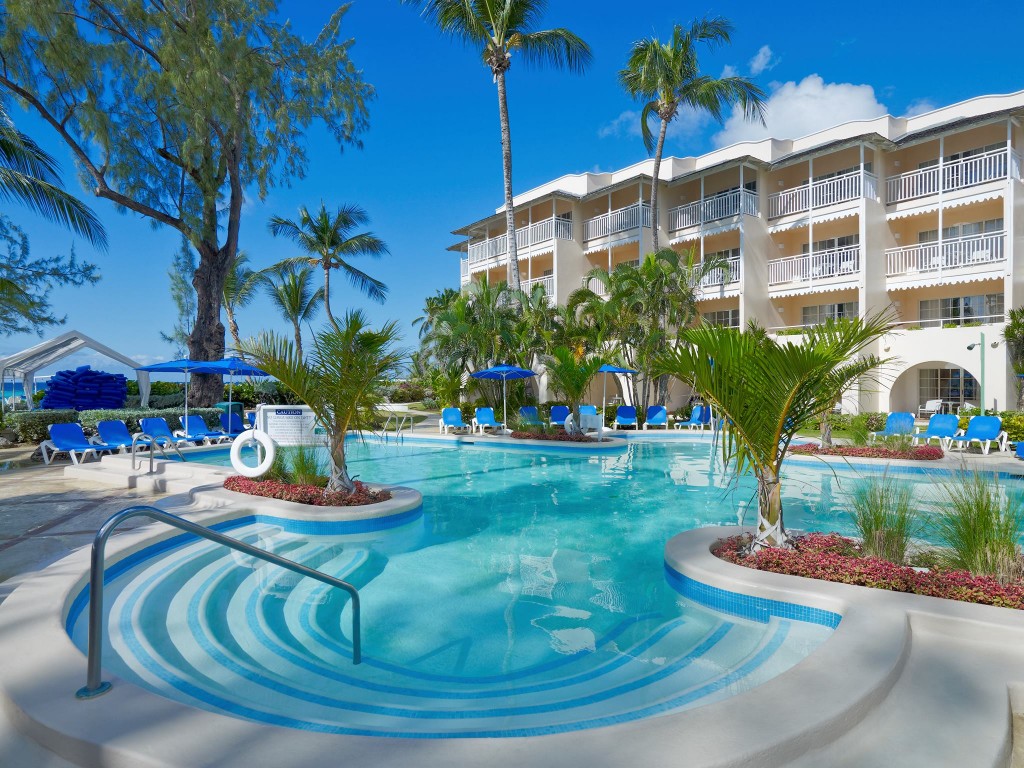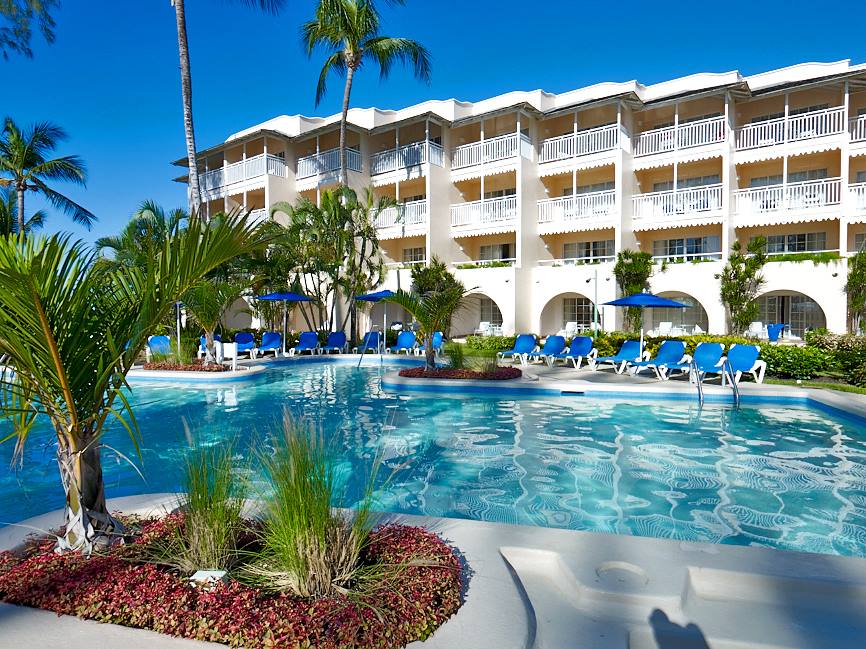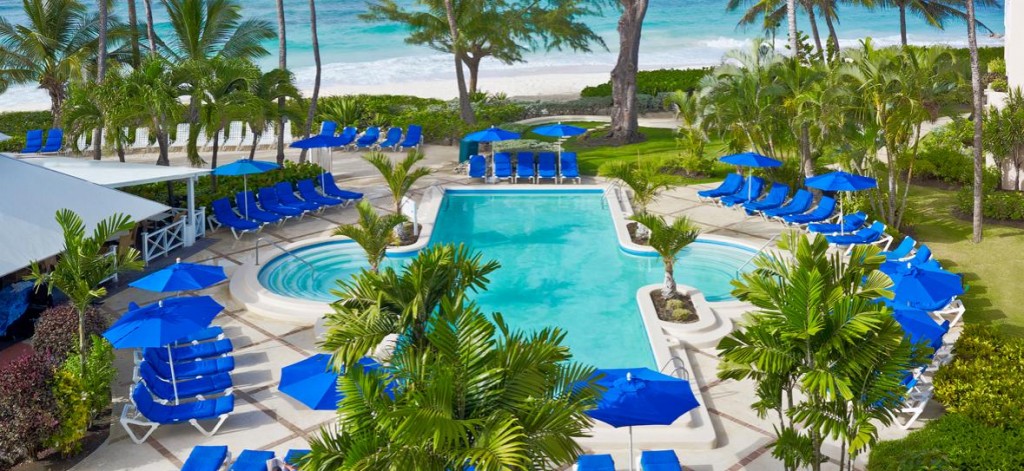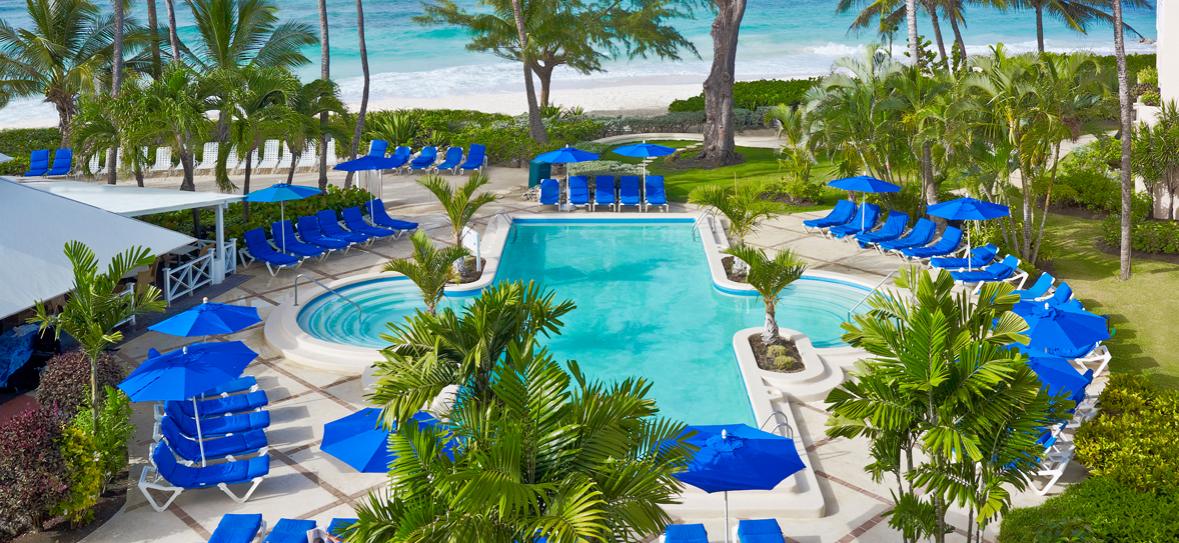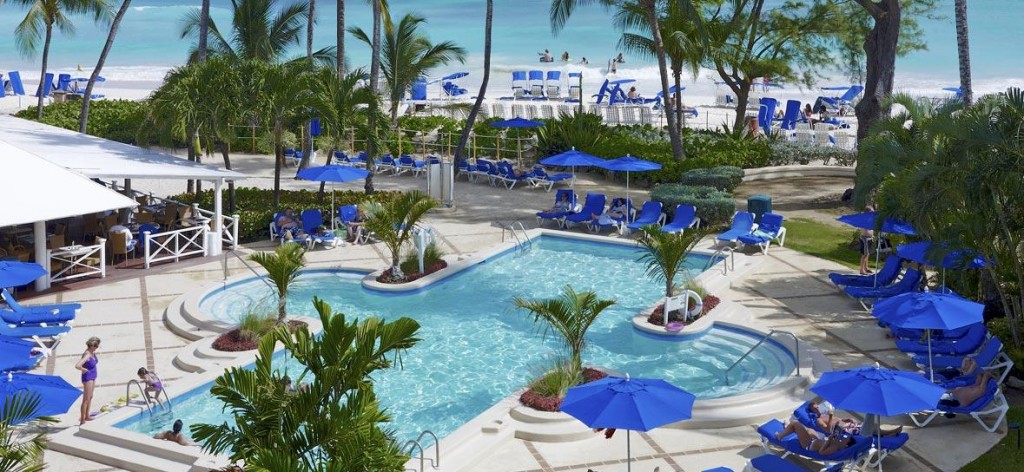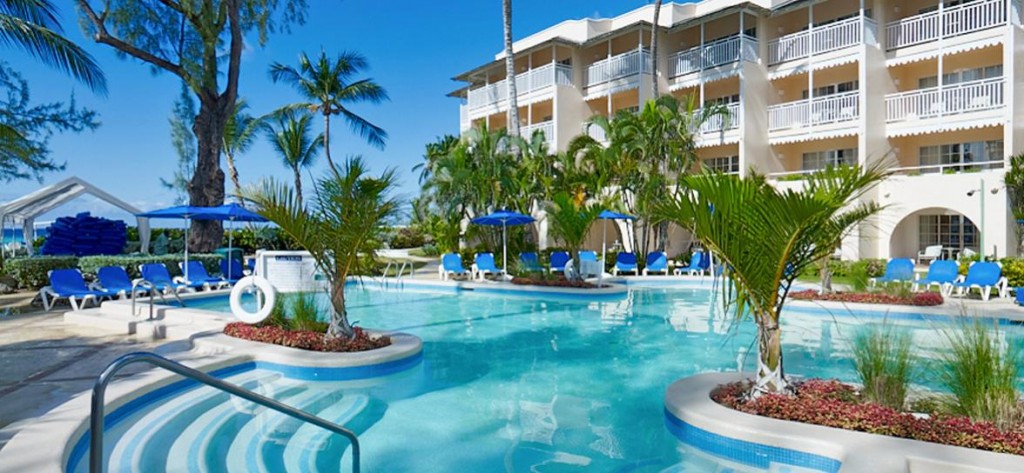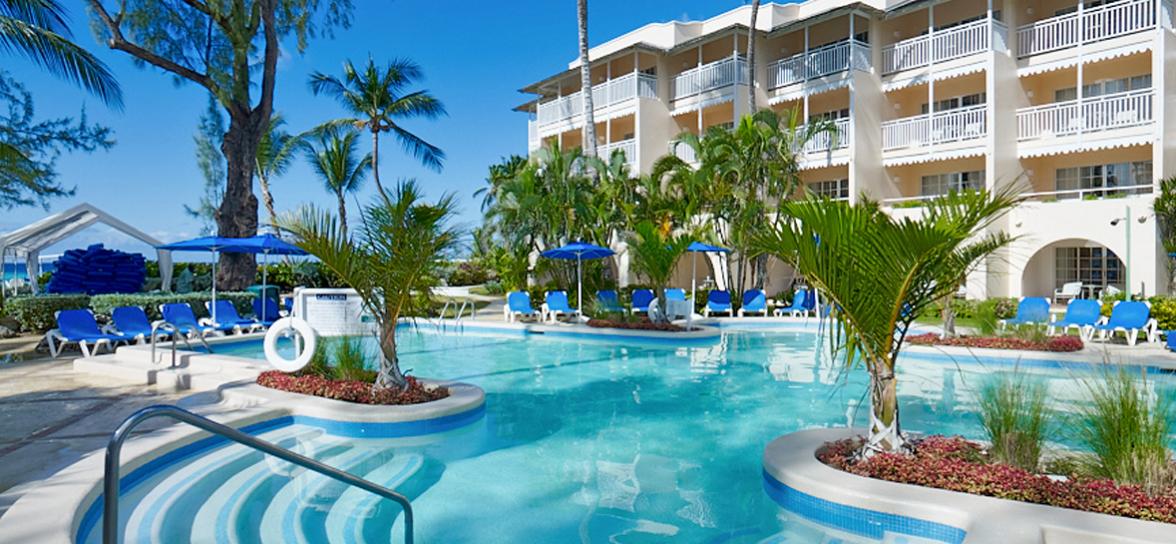 Room Photos
Beach Photos
Other Amenities
Turtle Beach Location